Skip to main content
Proven and Highly Personalized Health Coaching Solutions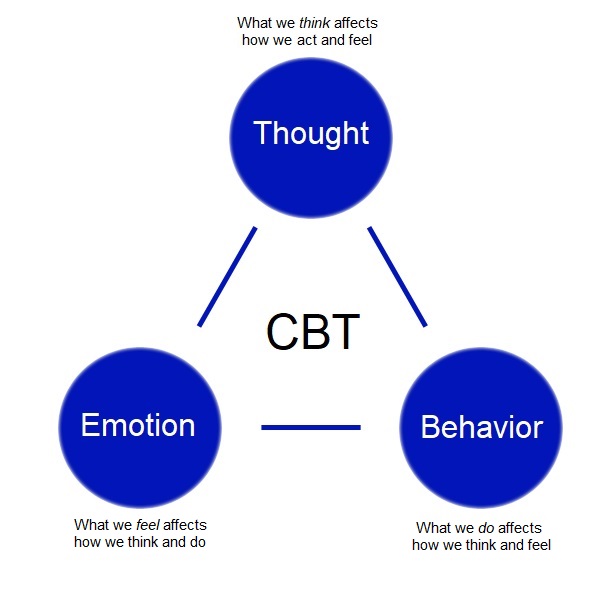 Solid Scientific Foundations
Our programs give access to behavioral and cognitive therapies online - an effective treatment for many conditions.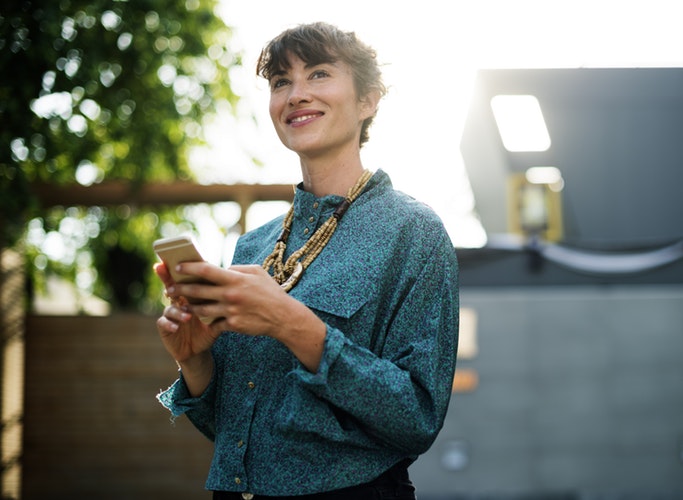 Interactivity and Personalization
Behavioral and cognitive therapies are built around a series of behavioral, cognitive and emotional exercises that are part of an evolving therapeutic course - all guided by a therapist.
Our program reaches the same level of interactivity with a "virtual coach" guiding the user and continually adjusting the therapeutic course and advice along the way.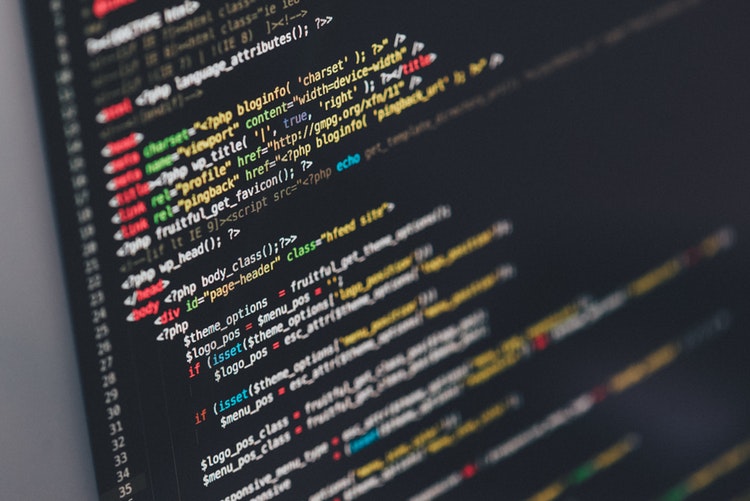 Programs Powered by Artificial Intelligence
We offer personalized user experience - this groundbreaking virtual coaching solution is based on an expert system that integrates a rules engine, capable of personalizing the course and the dialogues with each user, and a machine learning solution that provides additional customization features. All programs are available on mobile, tablet and desktop.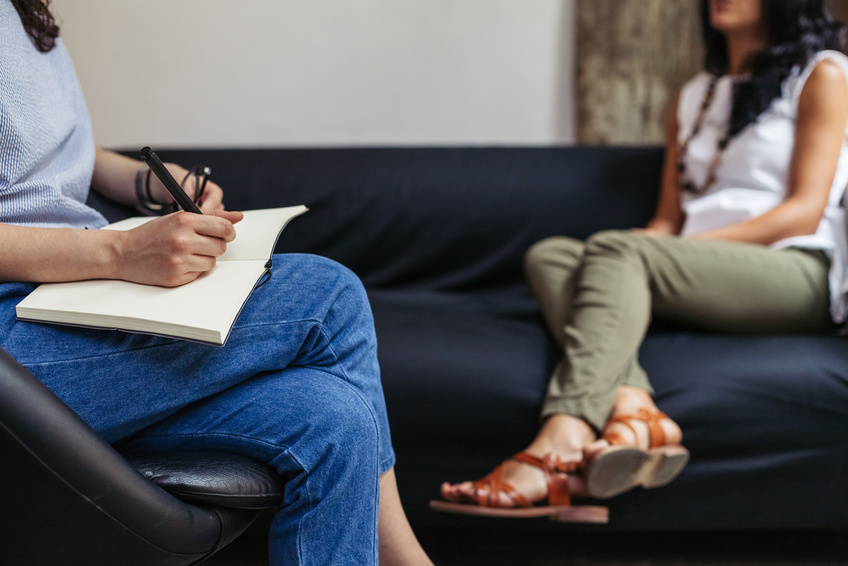 Help from Psychologist Coaches
Our programs also provide users with support from highly qualified health professionals:
live chat sessions with psychologist coaches and other experts
email questions and answers with psychologist coaches
possible phone chats upon request
an active community and a forum for discussing specific theme areas
Every Problem has a Solution
Our health programs focus on a particular issue and aim for real and lasting outcomes. They also provide courses that are tailor-made to the users' profiles and health progress, as well as open access resources (such as videos, activities, quizzes, articles) and challenges - engaging and fun habit changers.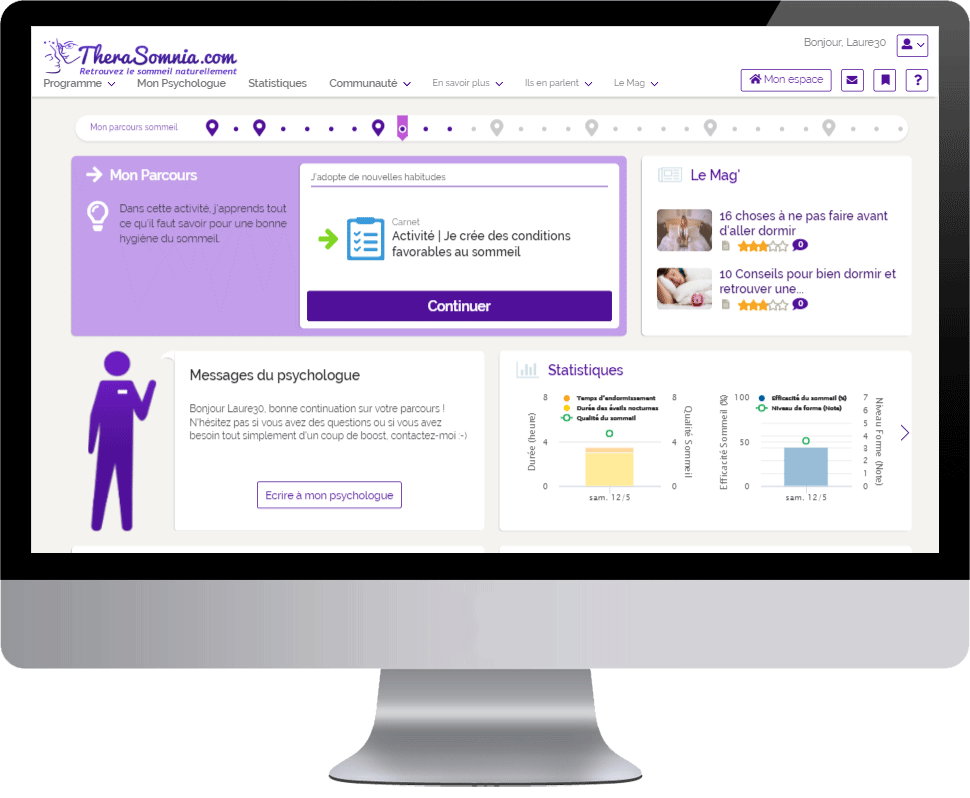 TheraSomnia
TheraSomnia is the first online CBT-based insomnia program that is backed by clinical trials.
TheraSomnia offers to improve the quality and efficiency of your sleep with the CBT of insomnia, a treatment recommended by health authorities for a better quality of life - optimal shape during the day and restful sleep at night.
Our CBT-based approach to insomnia is recommended by the French National Authority for Health as primary care for the poorest sleepers.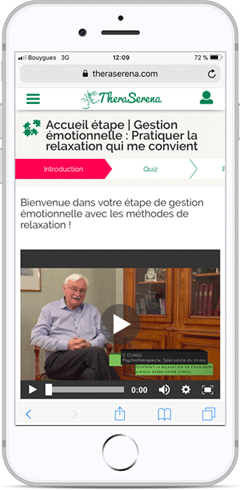 TheraSerena
1st program of CBT for stress management.
TheraSerena offers to regulate and prevent your stress by relaxation techniques, positive thinking, time management and relational in order to find a more serene life by improving your well-being and your performances.
CBTs for anxiety and burnout are recommended by the health authorities for their rapid and sustainable action.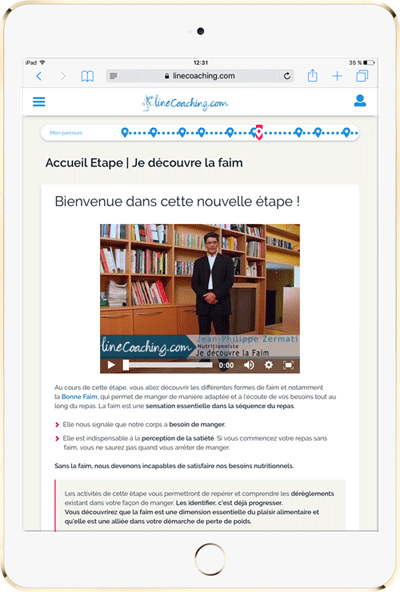 LineCoaching
LineCoaching offers a personalized weight-loss method that works in the long run and without diet. Helping individuals reach healthier eating habits through mindfulness and emotional management, and changing behaviors that promote weight gain is our main goal.
Our method is inspired by CBT techniques that focus on mindfull, intuitive eating - leading to healthier and safer long-term weight-loss.