Skip to main content
Confinés en Forme : Coaching to stay serene and take care of yourself during containment.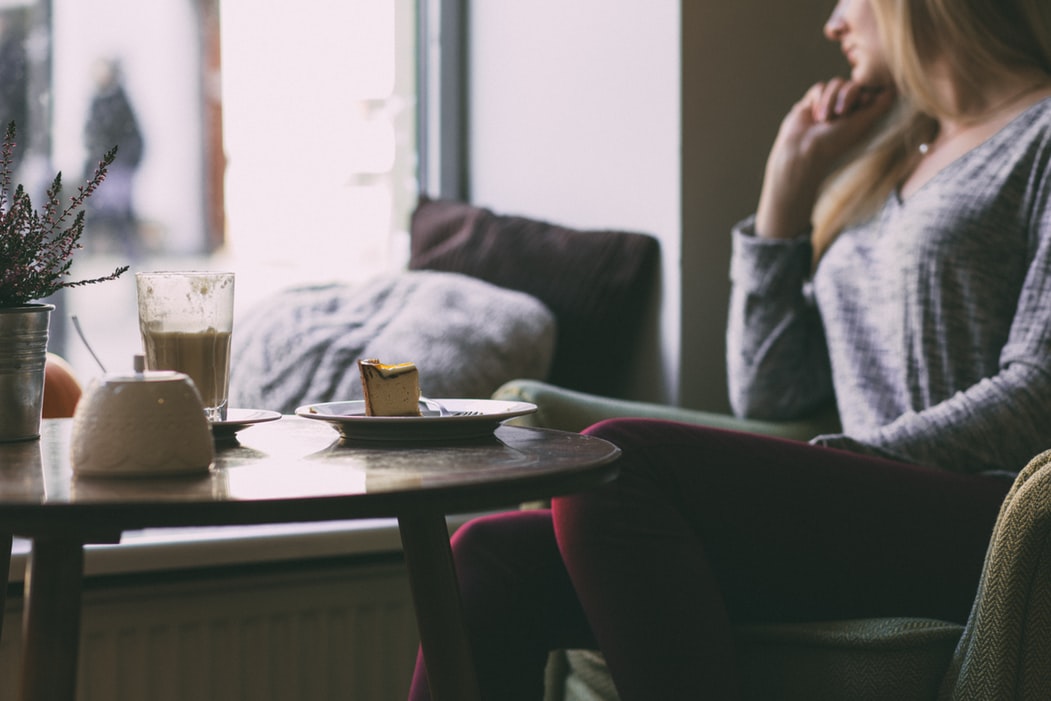 A program for better living with containment
We are in a unique situation at the moment. This sudden change is affecting our routine, our habits. Most of us find it difficult to cope with it. There's a sense of frustration, resignation... And that's normal!
We have set up an online program based on Behavioural and Cognitive Techniques, to help you to better deal with containment.
The team of coaches is mobilized, by its listening and assistance, to support you during this difficult ordeal.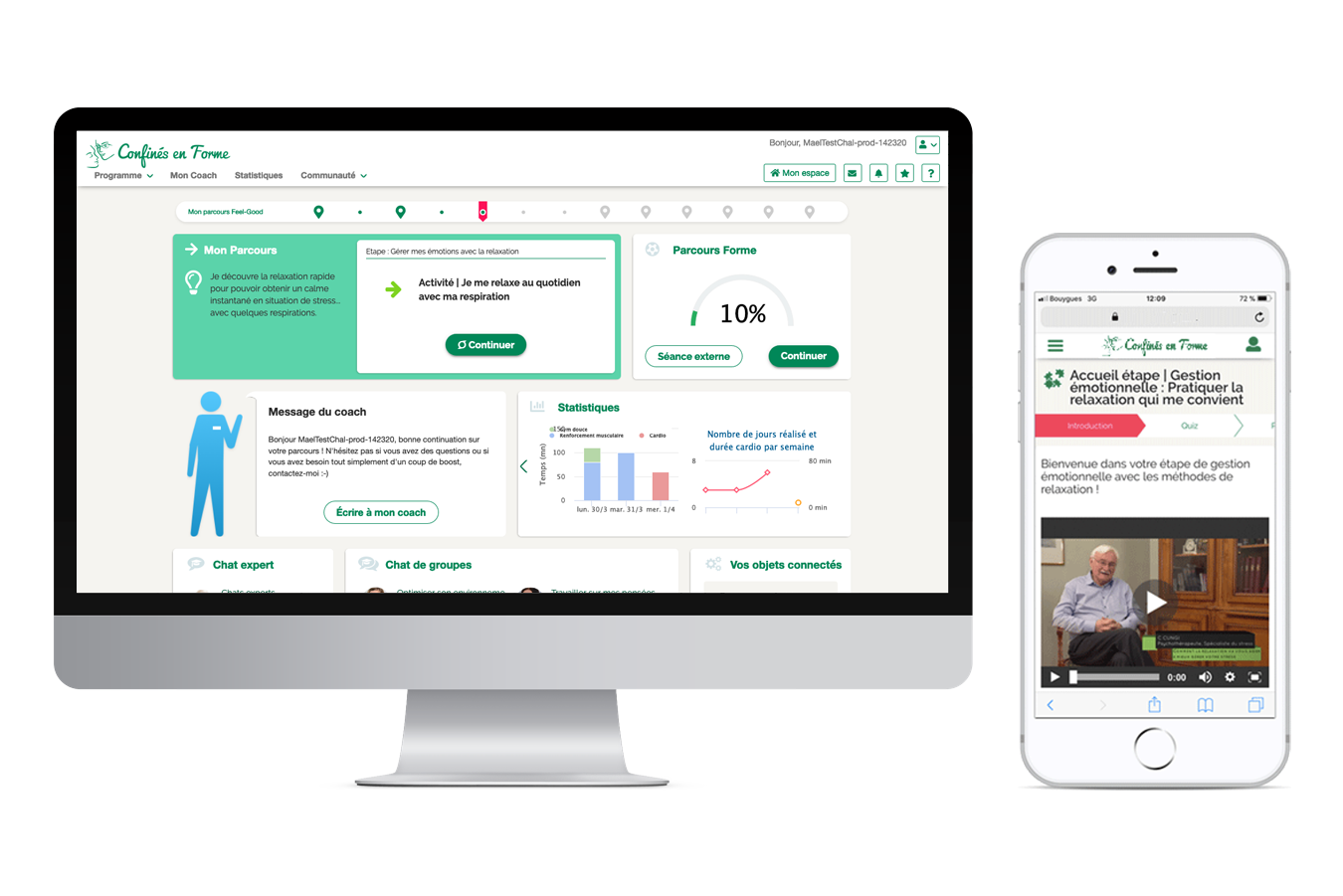 A program organized in two independent courses:
A FeelGood course organized in different stages of a few days each, which will be scheduled according to a survey that will identify the user's priorities.
A dedicated fitness course where the beneficiary can keep in shape at home with more than 200 videos.
This online program is aimed at all those who suffer more or less badly from containment.

Repeated snacking, cravings for comforting fatty and sweet foods, dietary imbalance

You're stressed, anxious, distressed
Mood swings: irritability, bad mood, you feel anxious about the situation.

You have negative emotions
Sadness, anger, you feel lost...

Irregular sleep patterns, insomnia, leading to difficulty concentrating and mood disorders

You don't do a lot of physical activity
Difficulties in setting up physical activity

You get depressed, procrastinate
Indecision, poor time management
Turning this constrained time into useful time
This program changes the perception of this situation and transforms our vision of containment to benefit from it :
refocusing and taking care of ourselves...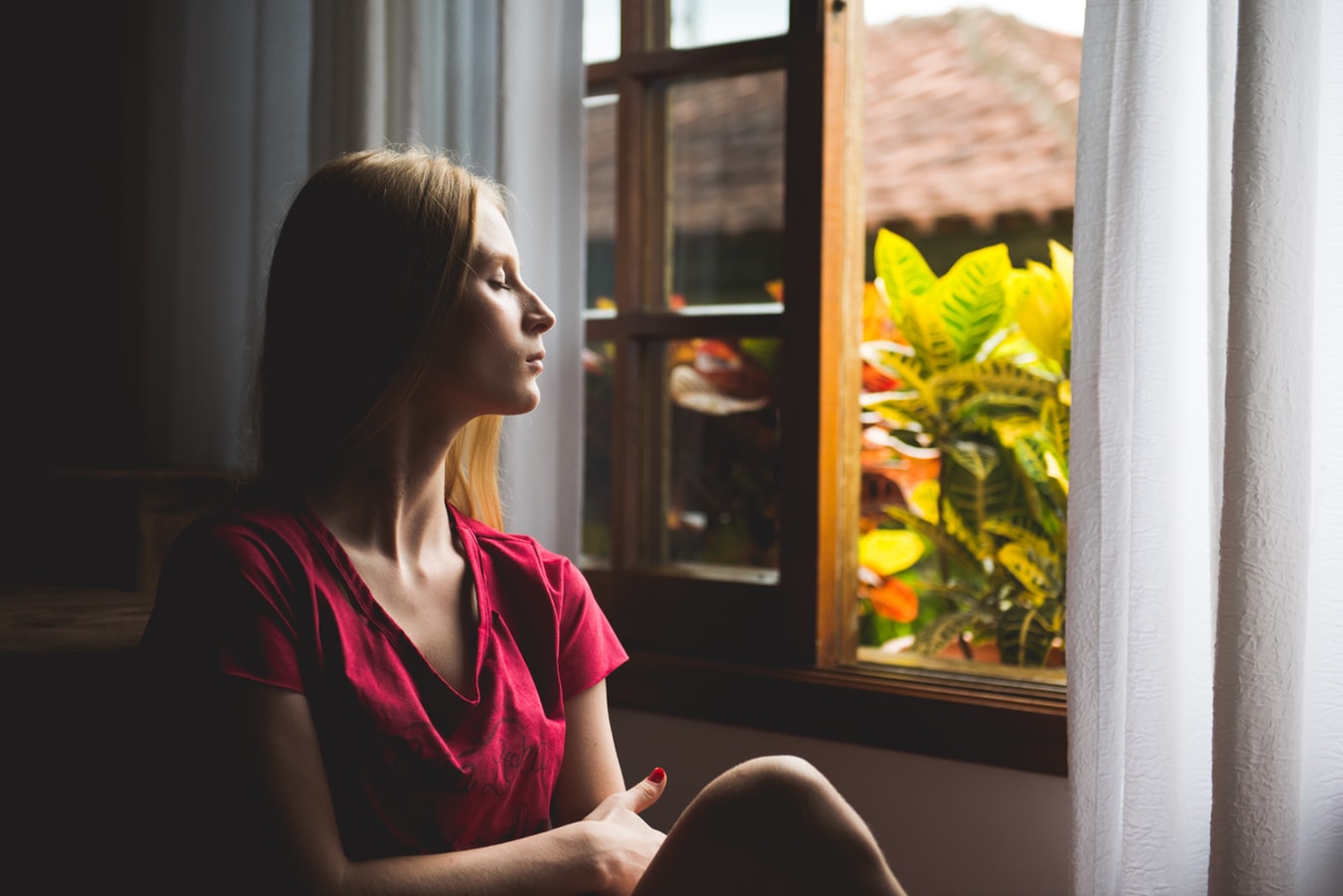 The benefits of our program
Practice is essential, not only for efficiency but also to maintain a good result over the long term by establishing new habits. Beyond the immediate period of containment, all the activities of this program will help develop a sustainable well-being, by giving the tools to face the difficulties of daily life.
In 24 days, the program teaches :

Managing Stress with Relaxation

Thinking and acting positively



Taking care of your sleep

Practice a fitness program (more than 200 videos)